KTM Riders Clinch MX Championships
Chaparral Motorsports
|
September 8, 2011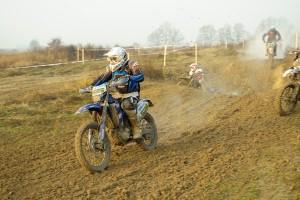 There's still one round left in the FIM World Championship MX1 and MX2 classes, but both competitions have already been determined, with Antonio Cairoli and Ken Roczen winning their respective championships.
Red Bull Teka KTM dominated the season in both divisions, as Cairoli and Roczen are both members of the team. The orange motorcycle gear was definitely out in full force in Germany as the team celebrated both of their wins.
In the MX1 class, Cairoli's top rival for the points lead, Steven Frossard, had to pull out of the first race due to a crash. That left the path wide open for Cairoli to claim the championship. He actually ended up amassing the most points for the weekend as well, meaning he likely would have clinched the title a week early even if Frossard had remained upright.
Meanwhile, Roczen became the youngest MX champion in history at just 17 years of age when he finished 1-3 in the weekend's two races. Jeff Herlings was the closest to Roczen in the standings, but he could only manage a 5-2 performance for third place.
With the win, Roczen also became the first German to win an MX Championship in nearly 40 years.