Husqvarna Unveils Dirt Bike Upgrades
Chaparral Motorsports
|
September 2, 2011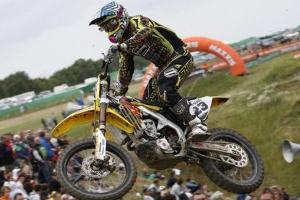 Husqvarna has released information on their new 2012 motocross bikes, the TC250 and TC449. The company, which is owned by BMW, has given both models a significant overhaul, so Husky fans should appreciate these newly-refined vehicles for the new year.
The 250 has received the most upgrades of the two dirt bikes. The motor has been redesigned for better power and performances. According to the manufacturer, the technology used in the motor is based off of engine adjustments made by BMW in Formula 1 racing. The valve fingers are now coated in diamond-like carbon (DLC) for extra durability.
Other improvements include new electronic fuel injection software, an overhauled exhuast system and a retuned suspension on both the front and rear.
The 449 also has a retuned suspension, along with some additional upgrades. The connecting rod is now coated in DLC, and the chassis has been redesigned as well to allow for better overall balance. The bike has also received new valve timing and a reprogrammed ignition system, which should boost the overall power.
Both motorcycle tires now receive silver anodized Excel rims. The bikes also come with a new red and black graphic scheme for those who want to turn heads as they tear up the track.