Harley-Davidson Celebrates African American History With Iron Elite Website
Chaparral Motorsports
|
August 29, 2011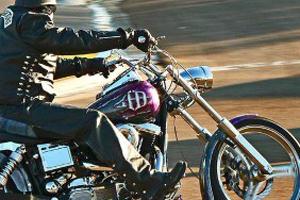 Harley-Davidson has dedicated a portion of their website to examining the role that African Americans have played in the brand's long and storied history, with the launch of the new "Iron Elite" section.

The Iron Elite page details several African American luminaries throughout history that were involved in the motorcycle scene. The "Legends" page tells about William B. Johnson, the first-ever black Harley dealer, who set up shop in Somers, New York, in the 1920s. A decade later, Bessie Stringfield would make waves for her cross-country motorcycle rides, which were unusual for a woman at the time and doubly so for a person of color. There are also pages dedicated to Los Diablos, largely thought to be the first integrated motorcycle club, and the Los Angeles club leader P. Wee.

In addition, Harley fans are encouraged to submit their own stories about owning or riding H-D models over the years. At least one winning entry will be chosen for inclusion in the upcoming African American Motorcycling Exhibit at the Harley Davidson Hall of Fame, which is scheduled to open in February of 2012.

Finally, there is also a user-generated section where riders can upload pictures of their own custom models.