Riders Critical Of Indianapolis Paving As Stoner And Spies Shine
Chaparral Motorsports
|
August 26, 2011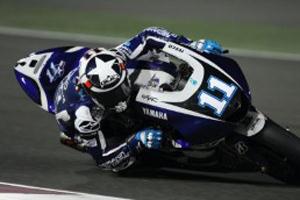 The MotoGP stars are in Indianapolis testing bikes ahead of this weekend's highly-anticipated Grand Prix, but not all of them are happy about it.
Indianapolis Motor Speedway paved their track this year after many complained about bumps and other inconsistencies. However, riders struggled with the track during early testing, with several, such as Dani Pedrosa and Jorge Lorenzo, criticizing the new pavement job. After testers had put some rubber on the track, things improved in the afternoon and many riders earned better test times.
It's worth pointing out that Pedrosa was critical of the race course before the track was paved as well. Apparently he simply does not like things in Indianapolis.
Meanwhile, American Ben Spies was having no trouble with the track at all. He was at the top spot in testing for much of the day before being supplanted by Casey Stoner in the last five minutes of practice. Spies said he thinks the course record, held by Lorenzo, could be in jeopardy this year.
Spies will be looking for his second-ever MotoGP win this Sunday in front of his home country's fans. To do that he still has to beat Stoner, however, who looks set for the championship this year.