Harley To Attend Grand Opening Of "Warrior Zone"
Chaparral Motorsports
|
August 25, 2011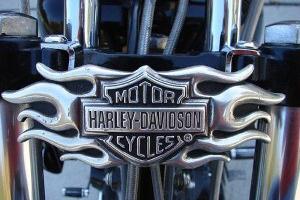 Harley-Davidson is well-known as a big supporter of the U.S. military, and the company is solidifying that reputation with their presence at the upcoming grand opening of the Warrior Zone at Fort Riley in Kansas.
It sounds a bit odd for a military base, but the Warrior Zone is the modern definition of R&R. Fort Riley has built a 25,000 square-foot entertainment center stocked with TVs, computers, Xboxes, PlayStations, pool and poker tables, a full bar, a patio, theater and much more.
To show their support for the troops experiencing this well-deserved reward, Harley is attending the grand opening with their 2012 models in tow. The popular "Bikes over Baghdad" BMX team, which Harley sponsors, will also be putting on a show for the troops.
"I traveled to Iraq with this team of athletes last winter, and it's humbling to see how much of an impact these shows and these tours have on both the troops and the athletes," said Mike McCann, director of core customer and military marketing for Harley-Davidson. "Harley-Davidson is proud to be able to help bring this team to a group of our country's finest here in the U.S. at Fort Riley."
Harley has a number of promotions and contests lined up for the day, including a chance for one lucky soldier to win a new H-D Blackline. Others will be entered to win a $25 Harley gift card or a Captain America movie poster.

The Warrior Zone is set to open Friday, August 26th.