UFC, Harley, Extend Relationship
Chaparral Motorsports
|
August 18, 2011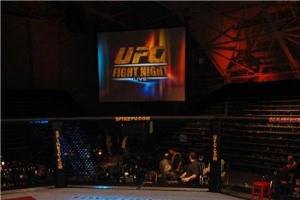 The Ultimate Fighting Championship (UFC) has announced that they've signed a multi-year renewal of their sponsorship deal with Harley-Davidson. Harley first became involved with the UFC in 2008 and quickly became one of their biggest supporters.

The two groups also announced the launch of a "Hometown Throwdown" promotion, which allows fans to go online and vote for their city or town. The winning region will have a UFC Live Event come to there area in the name future.

"Harley-Davidson has been a great partner for the UFC since 2008 and we're excited to continue working with them for years to come," said UFC President Dana White. "We love keeping the fans involved and so does Harley-Davidson, so we're also excited to partner with them for the Hometown Throwdown. This is a great promotion. Fans are always asking for us to bring a UFC event to their city and now they're in control. If they want the UFC in their city, they just have to rock the vote."

Harley was the key sponsor for the recent UFC Live Event in Milwaukee, Wisconsin, which was the first event held in the state by the promotion. The winner of the main event, Chris Lytle, was awarded a Harley Blackline for his victory.