Lightning Breaks Land Speed Record, Partners With Remy
Chaparral Motorsports
|
August 17, 2011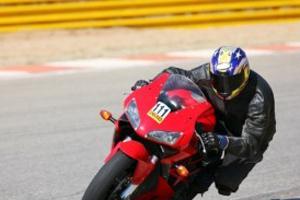 Lightning Motorcycles, an electric superbike manufacturer, recently broke the world land speed record for electric bikes at the Bonneville Salt Flats, with a top speed of 206.08 miles per hour. The new top speed shattered the previous world record - also held by Lightning - of 176 mph.

Lightning credited much of the bike's success to Remy, which made an electric motor for use in the bike. In fact, the company was so impressed with Remy's motors and designs that they decided to partner up in the commercial sector as well. Shortly after the record speed win, Lightning announced that they would be using the Remy HVH250 motor on upcoming models. One of those models will be known as the "Lightning Superbike" and will be based off of the record-breaking design that raced at Bonneville.

"Switching to a Remy electric motor made a powerful difference in our design and performance," said Lightning Motorcycle CEO Richard Hatfield. "Coupled with our experienced team, we knew we had a record-breaking bike on the Salt Flats. Remy has been a tremendous partner in our efforts. We look forward to working with them and their motor on both our racing and commercial bikes."