New Hampshire Ready To Debate Motorcycle Noise
Chaparral Motorsports
|
August 10, 2011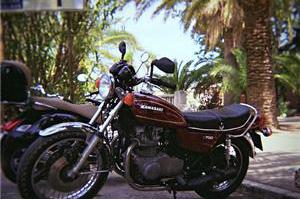 Two groups are looking set to go head-to-head in New Hampshire's legislature over a new proposal that could potentially limit the decibel levels of motorcycle mufflers even further.

The current New Hampshire law allows riders a muffler that is quieter than 106-decibels, reports the Eagle Tribune. However, Representative Michele Peckham, a Republican, wants to introduce a bill that would reduce that noise level down to 80 decibels. Peckham has allied with New Hampshire Citizens Against Loud Motorcycles, or NHCALM, to see the bill through.

Peckham's greatest competition may come from within her own party. Sherman Packard, also a Republican, is Chairman of the House Transportation Committee. Packard was able to block similar legislation from reaching the House floor in the past.

"It's ludicrous," Packard told the news source. "These people, CALM, don't want motorcycles on the road."

Packard says that the new law would be difficult to enforce and says he thinks the old law does its job. Motorcyclists in breach of the noise levels are subject to hundreds in fines, and straight tailpipes are already banned.

Peckham, however, says that because most motorcyclists ride in packs, the noise is exacerbated, even if one 106-decibel bike isn't that loud.