Grab A Seat On The 25-person Motorcycle
Chaparral Motorsports
|
August 9, 2011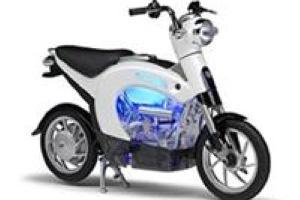 Colin Furze is breaking motorcycle records - but you likely won't catch him at the track anytime soon. The plumber from Lincolnshire, U.K., enjoys working on bikes in his spare time, and his latest creation has to be seen to be believed.

Furze has created a motorcycle that is 72 feet long - think of it as the stretch limousine of the motorcycle world. This Frankenstein monster of a bike is actually made from 1.5 scooters with an extra long extension, reports the Daily Mail. The bike can seat 25 people and travel at a speed of up to 35 miles per hour (although not safely with the people onboard, just Furze up front).

Furze has already contacted Guinness World Records about his creation and showed it off. For Guinness, he was just supposed to drive the bike 100 meters to qualify - but he ended up going for more than a mile. If verified, Furze's bike would beat the previous record holder by nearly 30 feet.

According to the creator, the bike is very tough to drive at low speeds, but once he gets going a bit it's easier, although still a strain on his arms and obviously nigh-impossible to turn. He says if he modified the suspension, he could take people for rides.

The master mechanic is no stranger to world records - he previously modified a mobility scooter to go 71 miles per hour, which is still the high watermark for that type of vehicle.