Lead Law Exemption Passes House
Chaparral Motorsports
|
August 2, 2011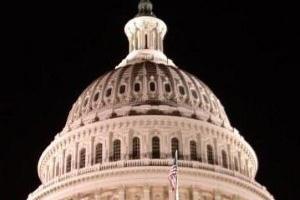 The U.S. House has passed legislation that would include an exemption for kids' off-highway vehicles (OHV) in "lead laws," which would have otherwise banned the products from being sold next year.

The motorcycle community rallied after it was discovered that motorcycles and ATVs might have been included in legislation that banned the sale of any products with lead in them to kids. The idea is to prevent them from ingesting the harmful substance accidentally. However, the bill had the unintended effect of potentially banning kids' ATV and motorcycle sales, as these products use lead parts - even though they don't present a danger to children.

"This is excellent news for families around the nation who enjoy responsible motorized recreation," said Rob Dingman, AMA president and CEO. "It is vital that a lead-law exemption for OHVs be signed into law not only because it will once again allow families to enjoy riding together, but also so that children aren't forced to ride adult-sized machines that they may not be able to operate safely."

The bill now moves to the Senate, where a similar version had already been introduced. It is likely that the two bills will be merged into one and brought to a vote. The House measure passed easily, 421-2.