KTM Riders Win Two Endurocross Golds And A Silver Medal At X-Games!
Chaparral Motorsports
|
August 2, 2011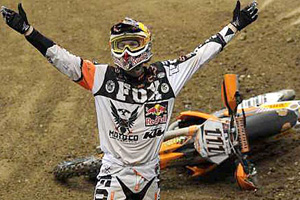 The 2012 X-Games ended with an explosion of Orange power in Los Angeles on Sunday night with KTM riders Taddy Blazusiak and Maria Forsberg winning golds in the newly inaugurated Endurocross event, the first time it had made an appearance in the X-Games program.
To round off a great night on the track for KTM riders, it was Mike Brown who took the silver in the men's event, finishing 14 seconds behind Taddy, who rode the all-new 350 EXC-F machine to victory. KTM rider Kurt Caselli also tackled the difficult course and finished seventh. The X-Games event also counts as the first round of the GEIKO Endurocross championship 2011 where KTM's Taddy Blazusiak of Poland will be looking to renew his world championship title.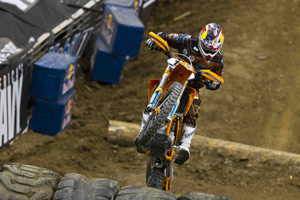 The Endurocross course for the Games was typically challenging and strewn with ten laps over seemingly impossible obstacles like tires, rock pits, a pile of split lumber, log paths, fallen trees and a water pit. But while Taddy emerged triumphant he had his difficulties in the made the finals only by way of the last change qualifiers. From then on it was plain sailing for the Polish rider who in June won his fifth consecutive Erzberg hare scramble on Austria's iron Mountain.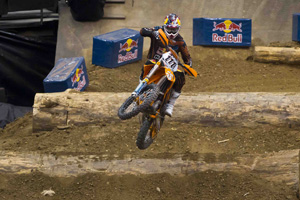 "This track was a little bit more like the European tracks like we have back home, a little bit more spread out," Taddy commented. "You could hit the stuff faster, and that actually suits my riding style better. You just try to push yourself to the limit and that's what I tried to do and you had to make a decision in the split of a second. I'm really happy, I had a steady start, I wasn't going over my head and I just worked my way through."

"It's my first time at X Games and it was great. It's fun to watch and there's always something going on in this sport. I hope we get to come back again next year and put on a good show for everyone," Brown said.

For Forsberg, a big name in women's offroad racing in the USA, it was her first X-Games appearance and she lived up to her own high standards by emerging the winner over the tough course of obstacles in the arena. "It was really challenging because all the girls out here are really good riders," she said. "Enduro cross is about consistency so I tried to just stay on the bike as much as I could."

Photo credit: Garth Milan/Red Bull Content Pool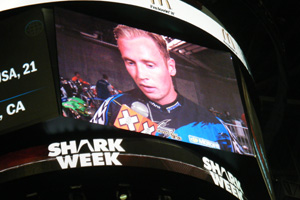 Ljunggren Earns 4th at X-Games 17 - Men's EnduroX
Husaberg Factory rider Joakim Ljunggren earned a hard-fought 4th overall at the final event, Men's EnduroX, of X-Games 17 held at the Staples Center in Los Angeles, CA.

Ljunggren who has competed in the U.S EnduroCross Series in prior years was excited to return to the States, this time for a live performance on ESPN as a star athlete in the X-Games EnduroX competition.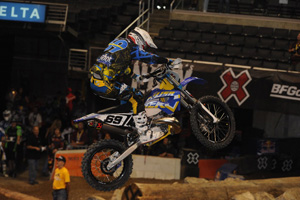 The competition was split into three heats to start of which only two riders transferred to the main from each. Ljunggren was placed in the final heat. Ljunggren started the heat in 2nd place. He remained in the position the entire race before a last corner crash on the final lap. He quickly recovered and was able to maintain his position to take the final transfer spot to the main.

In the main event Ljunggren started around 5th place. He rode a smooth race making few mistakes for the majority of the race and moved quickly into 3rd place. He held 3rd place despite heavy pressure from Justin Soule. On the final lap the two riders were side by side going over the final obstacle. Ljunggren tried to make the block pass on the log and slid out on the final corner allowing Soule to pass. He quickly recovered to finish 4th overall.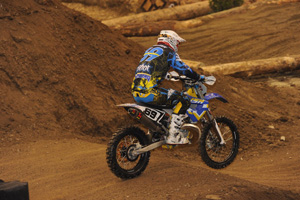 "I was very disappointed to miss out on the podium. At the beginning of the day I would have been pumped if you told me I was going to place 4th, but after having 3rd place in my hand it is disappointing to crash on the last lap and lose the podium. Overall, I am excited I had this opportunity and hope to return next year," stated Ljunggren after the race.

Overall Results
1. Taddy Blazusiak
2. Mike Brown
3. Justin Soule
4. Joakim Ljunggren
5. Geoff Aaron
6. Destry Abbott
7. Kurt Caselli
8. Cody Webb
9. Taylor Robert
10. Kevin Rookstool