Brammo To Support TTXGP
Chaparral Motorsports
|
July 28, 2011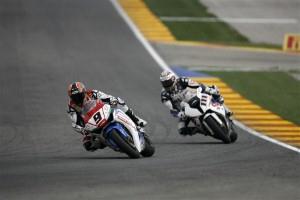 The sport of electric motorcycle racing has taken off in a big way with the launch of the TTXGP, but there's still a highly prohibitive cost for racers interested in going electric. A new partnership between the racing series and electric bike manufacturer Brammo could soon change that, however.

TTXGP is far from floundering - the grid at Sunday's race at Laguna Seca contained 11 riders. However, many of these were either backed by factory teams or were true garage efforts on DIY models. There really isn't a rider who simply bought a bike and got into the race, as someone might see in motocross.

The new partnership with Brammo could potentially make that a reality. Essentially, the bike would be a stock Empulse from the company, but would include a "race kit" which is being developed by Brammo in conjunction with Mavizen. Mavizen is the private electric manufacturer founded by TTXGP visionary Azhar Hussain.

"The idea is to have a competitive bike that people can afford," Brammo CEO Craig Bramscher told the news source. "The idea is to get more bikes on the grid. We want to support electric racing any way we can."