Ducati Team Frustrated With Recent Results
Chaparral Motorsports
|
July 27, 2011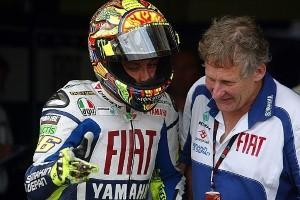 Trouble seems to brewing in the Ducati MotoGP camp, as disappointing results for Valentino Rossi and Nicky Hayden over the past few weeks could lead to significant bike overhauls. The two riders finished sixth and seventh, respectively, at the most recent race at Mazda Laguna Seca in California.

According to Cycle News, the two riders are considered among the best in the sport, but have been far off the lead in recent races. Rossi recently switched to the new GP11.1, which is the 2012 Ducati chassis with an 800cc engine. However, this doesn't appear to have given him a noticeable improvement in any way. At the same time, it can't be said to be the root of the problems, as Hayden, still racing on the GP11, is having similar troubles.

"Following the Hondas and the Yamahas, you realise the difference is quite big," Rossi told Yahoo. "Each turn they manage to get on the gas a bit earlier than we do so, by the end of the lap, the gap gets quite big."

Hayden was also blunt about the team's progress, saying it's not only "one thing" that was wrong with the bikes.

"I mean this is my worst finish I've had at Laguna by a long way," he told Cycle News.

Part of the reason, both riders acknowledged, was the absence of chief engineer Jeremy Burgess. Burgess has been in Australia to be with his wife, who is battling breast cancer, but he is expected to return soon.