Arizona ATV Riders Plan Around Destroyed Trails
Chaparral Motorsports
|
July 15, 2011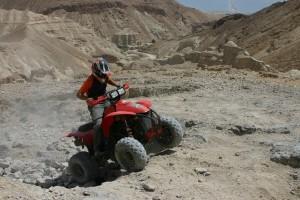 ATV riders in Arizona are still dealing with the aftermath of the brushfire that raged throughout much of the state earlier this year, as the flames burned up many of the more popular trails, reports the White Mountain Independent. Still, organized ATV riding clubs are pressing on with their plans, even if they're slightly modified.

The brushfire destroyed major portions of Apache-Sitgreaves National Forest before it was eventually contained by firefighters. The National Park is popular among ATV riders, who have now had to reschedule their rides.

The White Mountain Open Trails Association organizes monthly rides around Arizona, and Apache was one of their favorite spots. With that portion of the park still closed off, the group is moving ahead with other plans. The Sitgreaves side of the reserve is still open, so the group will be hitting those trails in July. A Grand Canyon ride has been planned for August, and the group says they hope to be back in Apache by September.

The big event on the schedule is the Arizona ATV Outlaw Trail Jamboree, which takes place in September. Riders aren't sure if the trails will be open at that point, but event organizers reportedly have a backup plan in place if they aren't.