AMA Bringing Changes To Vintage Grand Championships
Chaparral Motorsports
|
July 12, 2011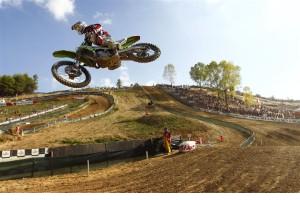 AMA Racing recently announced that it will be bringing a number of changes to the AMA Vintage Grand Championships, which is scheduled to take place during the upcoming Vintage Motorcycle Days from July 22-24.

"The AMA Racing Vintage Grand Championships attracts bikes from the 1950s to the beginning of the modern era, and everything in between," said AMA Director of Racing Joe Bromley. "Our track needs to challenge the new bikes while staying historically authentic. Improvements planned for 2011 will strike the right balance so that everyone will have a demanding track to race on."

One of the big changes is the inclusion of "non-current" classes, allowing older bikes to race against each other without having to compete with new technology. The 122cc-Open class, for instance, will include bikes built before 1997 and have two divisions in which riders can race.

The AMA is also redoing the track for this year, working with experienced track designers, Bart Newman and Jeff Beerbower, to come up with a course that's sure to delight fans of both older and newer bikes.

Proceeds from the event, which will be held at the Mid-Ohio Sports Car Course, will go toward maintaining the Motorcycle Hall of Fame, also located in Ohio.