Utah State Route 12 Provides Gorgeous Views
Chaparral Motorsports
|
July 1, 2011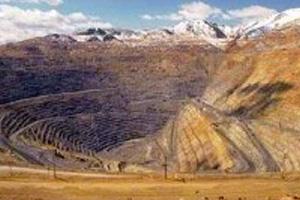 One of the great perks of motorcycle riding is getting to experience the open road without the confines of a car or truck separating you from Mother Nature. There are many roads that deserve to be experienced on the back of a motorcycle, but one of the best is reportedly Utah State Route 12, according to Motorcycle Cruiser.

This gorgeous stretch of land is flanked on either side by a national park, reports the news source, so there's already quite a bit to do. However, some of the best riding is actually between the parks, when riders can hit the open road and really take in the beautiful mountain air and scenery.

The news source recommends starting out near Red Canyon, where the sandstone spires look a bit supernatural. It could be tempting to stay here and call it a day, but the news provider says to go on past the town of Escalante, where "the scenery positively explodes." One particular hill offers a stunning vista that will likely make most motorcyclists want to pull over and take a picture.

If you continue on from there, be sure you know what you're doing on the bike. This stretch of road, known as "The Hogsback," is said to be the highest points in the U.S. without any types of guardrails whatsoever. Obviously, powersliding around turns is not smart idea up here - but there's no beating the views.