Shelina Moreda To Race Electric Bike At Laguna Seca
Chaparral Motorsports
|
July 1, 2011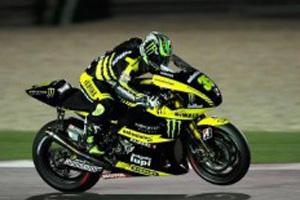 Electric motorcycles and female racers have a lot in common - both aren't the usual sight that fans see on a racetrack, but they're on their way up and growing in popularity. Now, fans will get the chance to see the rare combination of a female rider on an electric motorcycle at round 3 of the FIM ePower International Championship, scheduled for July 23rd-24th at Laguna Seca.

The CRP went looking for a "special guest" to ride their eCRP 1.4 model at the track, and they eventually settled on young California rider Shelina Moreda. The female rider has been achieving strong results in AMA Women's Division, a sport with growing interest among racing fans. Now, Moreda will get to see what it's like piloting an all-electric model around the track as she looks to get on the podium.

"I am happy to race an electric motorcycle and I'm looking forward to riding the eCRP 1.4 on track at Laguna Seca," said Moreda. "Electric motorcycles are the next big thing and have been getting faster and faster in a short amount of time. It will be a different feel for a motorcycle and especially for racing, but that makes it fun."