Michigan Votes To RepealHelmet Law, With Caveat
Chaparral Motorsports
|
July 1, 2011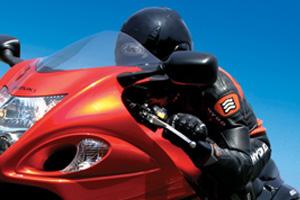 State representatives in Michigan recently approved a repeal of the state's controversial motorcycle helmet law, but the compromise has left both sides unhappy.

As in many states, legislators were arguing over the mandatory helmet law, which has been enacted for 42 years. Many bikers claim that it should be up to the rider whether or not they should wear a helmet. Proponents of the bill say that the helmets increase safety and thus reduce medical costs for the state.

The solution was to approve a repeal of the law, but include a clause that states all riders electing not to wear a helmet must carry at least $100,000 worth of medical payment coverage.

Vince Consiglio, president of the 20,000-member Michigan chapter of American Bikers Aiming Toward Education, or ABATE, told the Saginaw News that despite winning out on the helmet issue, his group doesn't support the bill.

"Not only is the insurance requirement way too high, it's unavailable from many insurance companies," he told the news source.

The law passed the Senate by a count of 24-14, but now must pass through the House, and eventually avoid a potential veto from the governor.