There's Something About An Original
Chaparral Motorsports
|
June 27, 2011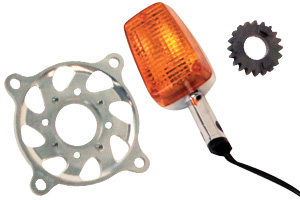 How and why to order Original Equipment Manufacturer parts
Look, we sell parts. For motorcycles, ATVs, and UTVs. We sell both Original Equipment Manufacturer parts and aftermarket parts. Both have their place and unique advantages. We bet, however, you're more inclined to choose an aftermarket replacement part than one built by the Original Equipment Manufacturer (OEM), right? If you have to replace something anyway, why not choose the part that is possibly lighter, maybe less expensive, or comes with a cool sticker?

There is no doubting the allure of aftermarket parts. So you dropped your motorcycle on the garage floor, dinged the muffler, and now you're considering an aftermarket replacement. Not bound to meet the same requirements, an aftermarket exhaust can or will most likely be lighter, and can offer a unique sound character compared to the OEM replacement.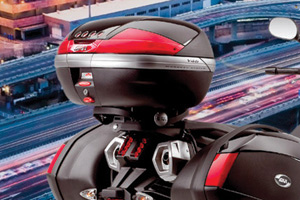 Or how about aftermarket plastic for your aging ATV? It might also be lighter, or offer a cool color to make your quad stand out from the crowd.

What if you want to add hard luggage to your street bike? Do you go with possibly limited selection from the OEM, or choose from a seemingly endless supply of aftermarket options?


There's Something About an Original
There is a reason you bought a completely manufactured motorcycle and didn't just build one yourself from parts. Several reasons, actually. Those same reasons are at the heart of buying original-equipment parts instead of aftermarket parts.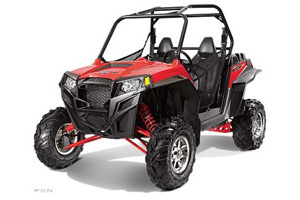 When Polaris built that RZR UTV, or when Kawasaki built that Ninja 1000 streetbike, the manufacturer delivered it to an authorized dealer with the promise that it would also have a seemingly endless supply of parts for this and other vehicles. That commitment gives you, the customer, faith that you can always maintain your vehicle in the top-running condition at which you bought it. Well, maybe not always, but at least for about 10 years, maybe more. If you need a radiator cooling fan for your 2002 Honda VFR800, you should be able to find one exactly like the original.

Buy it, and you know it will fit just like the original. That dinged muffler? Bolt right on. The new ATV plastic? Fit like new? New motorcycle luggage? It will install with ease because it was approved by the factory that built the bike. Best of all, all these parts will perform to the same standards as the original. And your bike will run just like when it was new (assuming you've kept up all the rest of the parts).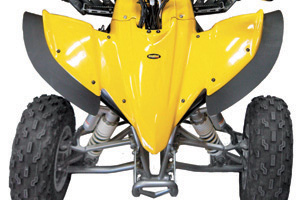 Parts As Great As The Whole
You also bought that complete motorcycle because you trusted it was tested and built as a collection of parts designed to fit and work together. Depending on the vehicle, its parts came from a giant collection of perfectly similar parts. The person who assembled your ATV's steering unit could have grabbed a different steering column from the cart behind him, and it would have worked just as well. And when the vehicle moved down the line and they grabbed a wiring harness and plugged it in, it worked exactly like every other wiring harness in that bin, and the hundreds that followed.

While we can argue the merits of conformity in people, it's the Holy Grail in parts manufacturing! No arguing that. Now, many aftermarket parts suppliers nail this, too. But not with the precision of the Original Equipment Manufacturer. What an OEM part might sacrifice in weight or style, it makes up for in accuracy.

It's because of these exacting standards that manufacturers can assemble complete motorcycles, ATVs and UTVs day after day, year after year. And it's why you buy complete vehicles from them and don't try to build your own.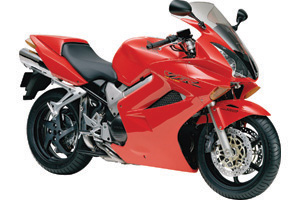 Your Go-To Source
Not only can the OEM be trusted to provide precise parts, but it can also be trusted to have the parts. How many aftermarket shops are going to have that cooling fan for a 9-year-old VFR? For a popular bike like the VFR, finding replacement parts might be relatively easy. But for other relics - I mean vintage iron - aftermarket manufacturers are not likely to maintain huge inventories of dated product. Exhaust pipes, body plastic, and wear items like chains and sprockets, of course. But cooling fans?

Vehicle manufacturers make that commitment with their authorized dealer partners (like Chaparral Motorsports) to continue providing parts assistance to their customers.

All "Original"? Sold!
When you're looking to buy a used bike or ATV, you ask a lot of questions. And one of the first ones you should ask is, "Are these original parts?" Of course, a trick aftermarket exhaust system, upgraded suspension, and even a fine new saddle might help your used bike attract attention, and it could even raise its value for some buyers.

But other buyers know that some modifications involving aftermarket parts can hamper reliability. Meanwhile, seeing a used vehicle maintained with all original components - that's almost like buying it new.


How to Buy O.E.M. Online
Chaparral has a complete web-based parts database that makes buying OEM parts a breeze. You can order using the necessary part numbers, or you can shop using parts diagrams knowing simply the model and year of your vehicle. This method gives you, for example, every part associated with the cooling system of your 1992 Honda VFR, including individual prices and how many pieces you might need, if ordering hardware, for example. If the parts are not immediately available, Chaparral orders the part direct from the OEM and ships it to you quickly.

Step 1: Visit
www.Chaparral-Racing.com/oem-parts

Step 2: SHOP
Find the parts you need with our easy to use parts and make/model search.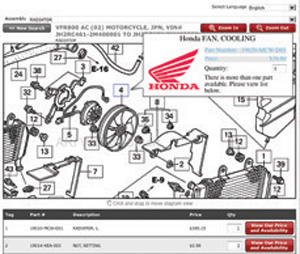 Step 3: Order
Look at OEM schematics of your bike parts for a perfect fit every time.