KTM Owners Can Show Loyalty Through American Motorcyclist Association Membership Affinity Program
Chaparral Motorsports
|
June 27, 2011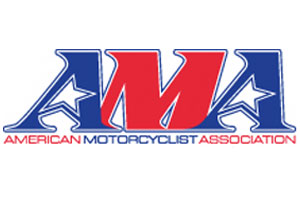 The American Motorcyclist Association (AMA) and KTM North America are pleased to announce that KTM owners can opt-in to a new AMA membership affinity program that includes an exclusive KTM-themed AMA membership card, identifying the member as a devoted fan of the KTM brand.

"KTM and AMA affiliation are two passions that run deep in the hearts and minds of many of our customers," said KTM North America President Jon-Erik Burleson, who announced the program at the annual KTM North America dealer meeting on Sunday, June 26, in St. Paul, Minn. "Available exclusively through this program, this partnership offers a unique way for these customers and members to link those passions."

AMA President and CEO Rob Dingman enthusiastically welcomed KTM's participation in the AMA's affinity program.

"AMA members already enjoy premier membership benefits, such as the ability to compete in the country's best amateur racing and recreational events, AMA Roadside Assistance, and the knowledge that they support the foremost organization that fights for your right to ride -- on road and off," Dingman said. "Now, for no additional cost above the $39 annual membership dues, KTM owners can proudly display their brand loyalty on their AMA membership card.

"KTM is an enduring brand and a valued partner of the AMA," Dingman continued. "This agreement is the latest example of that support, and we look forward to developing programs with KTM and welcoming even more KTM owners to the ranks of the AMA."

In addition to the benefits flowing from the AMA's commitment to rights, riding and racing, other rewards of AMA membership include a subscription to the monthly American Motorcyclist magazine, discounts on numerous products and services, and the option to receive the quarterly AMA Racer insert to American Motorcyclist. AMA Racer includes content written specifically for AMA competition members.

"Whether they race their SX or XC on the local or national stage, enjoy recreational rides in the AMA KTM National Dual Sport Trail Riding Series on their EXC, get their kicks at trackdays on their RC8 superbike, or hit the road for miles of riding pleasure on their Adventure streetbike, our riders can enjoy real benefits with AMA membership," said Burleson, who also serves as a member of the AMA Board of Directors. "We encourage our customers to take advantage of this new program to link their AMA membership with their affection for KTM."

The AMA KTM affinity program goes into effect on July 1, 2011, and is available to owners of any model year KTM. To receive the KTM-themed AMA membership card, KTM owners simply need to call AMA Membership Services at (800) 262-5646 and identify themselves as a KTM owner.

The AMA KTM affinity program is the result of a new initiative by the AMA to encourage members to personalize their memberships to reflect their motorcycling experience. The initiative is a logical outgrowth of the AMA's existing affinity relationships with key segments of the motorcycling community such as amateur racing competitors, AMA Life Members, and all-terrain vehicle riders.

"KTM is the first of what we anticipate will be many other AMA affiliates that recognize the benefits of joining the AMA and providing their riders with the option of tailoring their AMA memberships to reflect their interests and loyalties," Dingman said.

For more information about KTM, including the exciting new 2012 lineup, visit KTMUSA.com. For further details on the benefits of AMA membership, visit AmericanMotorcyclist.com.

Companies that are interested in establishing an affinity relationship with the AMA should contact the AMA Member Services at (800) 262-5646.