Motorcycle Helmet Battle Rages On In Pennsylvania
Chaparral Motorsports
|
June 10, 2011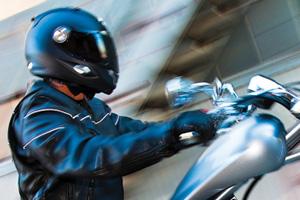 Motorcycle helmet laws are decided on a state-by-state basis, and this has led to some very uneven implementation across the country. Some states have staunchly refused helmets, while others embraced them long ago. And then there are the states like Pennsylvania, which seems to go back and forth on the issue.

Pennsylvania actually had a mandatory state helmet law for decades, but the act was repealed in 2003 under Governor Ed Rendell. That far from settled the issue, however. Ever since, State Rep. Dan Frankel has been on a mission to get the law re-enacted. Meanwhile, Charles Umbenhauer and his Pennsylvania chapter of ABATE (A Brotherhood Aimed Towards Education) has been trying to stop any legislation from moving forward, according to the Philadelphia Inquirer.

Frankel points to conclusive studies that show motorcycle helmets save lives: riders are 65 percent less likely to suffer a traumatic brain injury and 37 percent less likely to die in a motorcycle accident if they wore a helmet. Frankel also makes the case that motorcycle accidents are needlessly costing the state millions of dollars in medical coverage.

Meanwhile, Umbenhauer and his supporters argue that the issue is about freedom and principle. Just like the government can't stop people from smoking or eating fried food, wearing a helmet is ultimately a choice that a rider has to make themselves.

No matter which side you come down on personally, one thing is clear: this is a debate that will continue for years.