Pedrosa Won't Race In Catalunya
Chaparral Motorsports
|
June 2, 2011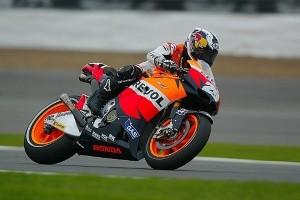 It appears that Repsol Honda's Dani Pedrosa will be out longer than expected following his controversial crash with Marco Simoncelli at Le Mans, as the rider has announced he will not be taking part in this weekend's race in Catalunya, Spain.

Catalunya is home turf for Pedrosa, as the rider is originally from the region of Spain located near the city of Barcelona. However, his ability to compete in the event was put in doubt after he tangled with Simoncelli and broke his collarbone more than two weeks ago. The crash has been subject to much controversy, as many feel Simoncelli was reckless in his making his move to pass Pedrosa.

Pedrosa elected to have surgery in the hope of recovering in time, but has since decided not to race, saying there's too much pain when he gets on a bike.

"After France, I had surgery to stabilize the fracture of my right collarbone and hoped to be ready for Barcelona," Pedrosa said. "I pushed myself as best as I could but I feel that my collarbone is not yet ready. I think I must rest for a while and recover properly. Since early this year I've had many problems and operations and I really believe I must stop now and let this heal properly."

Simoncelli has admitted his mistake and says he does not expect to get the warmest reception in Spain this weekend. The rider is scheduled to meet with race direction ahead of the event.