Palin Makes Waves At Motorcycle Rally
Chaparral Motorsports
|
June 1, 2011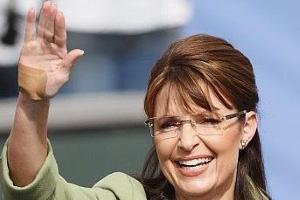 Possible Presidential candidate Sarah Palin made some waves this past weekend by showing up at the Rolling Thunder "Ride for Freedom" motorcycle rally this past weekend in the nation's capital.

The former Alaskan governor showed up to the rally on the back of Harley driven by an unidentified female rider. She definitely looked the part, decked out in full biker attire, along with a black motorcycle helmet and sunglasses.

Palin did not speak at the event, but the appearance was listed as part of her "One Nation Tour," which will see the politician traveling around the country by bus. Many analysts believe that Palin is gearing up for a Presidential run, although she simply said that she hadn't decided yet if she would join the race at the rally. Instead, Palin said she was there to ride with her family and support the event - her husband Todd and daughters Bristol and Piper were on their own bikes during the rally.

"I love that smell of the emissions," Palin told Fox News.

The annual ride, which reportedly drew more than 400,000 people, is run to honor the memory of service men and women who were missing or killed in action.