Moose Racing, Parts Unlimited Support U.S. Team At International Six Days Enduro
Chaparral Motorsports
|
May 27, 2011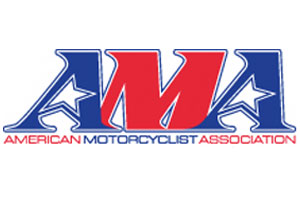 The American Motorcyclist Association (AMA) is pleased to welcome the support of Moose Racing and Parts Unlimited to the U.S. effort at the 2011 International Six Days Enduro (ISDE). A U.S. squad of 28 riders will take on the best off-road racers in the world Aug. 8-13 in Kotka-Hamina, Finland.

"Although the race itself is only six days, it takes 365 days and considerable effort by numerous volunteers to make the ISDE program a reality," said AMA Off-Road Racing Manager Chuck Weir. "Without the support of companies like Moose Racing, Parts Unlimited and others, it wouldn't be possible. As a brand that represents off-road racing to its core, Moose Racing is a perfect complement to the U.S. team effort."

As part of their sponsorship, Moose Racing, a Parts Unlimited brand, will provide each member of the U.S. team, including all club team, women's team, Junior Trophy Team and Trophy Team riders, with a top-of-the-line Expedition Jacket.

"Moose Racing and Parts Unlimited are once again very proud to be an integral part of the U.S. National Team at this year's ISDE in Finland," said Moose Racing General Manager Brad Kruckenberg. "For well over a decade, Moose Racing has been sponsoring off-road racing series throughout the U.S., along with the championship teams and racers participating in them. The ISDE represents the pinnacle of achievement for these participants and a reward for their hard work and dedication.

"In addition to outfitting our sponsored riders with the superior gear that Moose Racing has always been known for, this year we wanted to take it up a notch and let the entire team know how proud we are to be associated with all of them," Kruckenberg added. "Every U.S. team member will be the proud recipient of a Moose Racing Expedition Jacket customized with their name and this year's ISDE information. It's just another way for us to give a little something back to those who thrill us with their exceptional abilities week in and week out."

Moose Racing and Parts Unlimited join Arai, Spectro and Motion Pro as supporters of the U.S. ISDE team.

America's motorcyclists can help support the U.S. ISDE team, and look good while doing it, by buying an official U.S. ISDE T-Shirt. All proceeds support the massive effort necessary to transport the riders, bikes and crew to and from Finland. To buy a shirt, just visit the AMA's online store at AmericanMotorcyclist.com > ISDE Team Info > Buy An Official T-Shirt.

For more information on the U.S. ISDE team, please visit AmericanMotorcyclist.com.