Myrtle Beach Officials Show Students Motorcycle Safety Video Ahead Of Rally
Chaparral Motorsports
|
May 16, 2011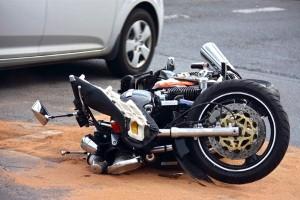 All eyes are on Myrtle Beach, South Carolina, this weekend, as the town is hosting its annual Myrtle Beach Bike Week (MBBW). Over the past few years, the town has caused controversy by attempting to enact a motorcycle helmet law even while the state allowed riders to go without one.

That law was eventually struck down, but rally attendees felt they were unfairly targeted and boycotted the event, starting in 2008. Yet while the law was struck down and the bikers outraged, the town is hoping to teach its children a lesson about the necessity of motorcycle helmets. No doubt that riding will be a popular activity in a town that hosts so many bikers each year, so officials are hoping that kids realize the dangers of motorcycles before they're even able to buy one.

According to CBS News, students in Myrtle Beach were shown a video that depicts a motorcycle being driven at 45 miles per hour with two crash test dummies on board. The motorcycle hits a parked car and goes flipping through the air, causing the dummies to nearly explode from the impact.

Lt. Dale Smith, S.C. Criminal Justice Academy told the news source that the video was put together to raise awareness of the things that both riders and drivers need to do to cut down on accidents.