Sixteen Teams Apply For 2012 MotoGP
Chaparral Motorsports
|
May 4, 2011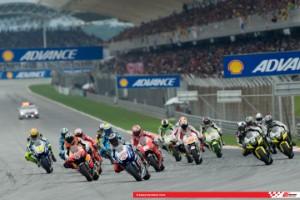 MotoGP looks to be on the verge of a major change for next season, as multiple teams have expressed interest in joining the premier racing series for 2012.

IRTA and Dorna, two of the organizations that run MotoGP, recently began accepting applications for additions to the grid in 2012. A total of 16 teams submitted requests to join, although IRTA and Dorna quickly eliminated two of those during a preliminary review.

The final 14 teams currently represent 21 riders, although the number may climb to 24 by the time official rosters are submitted. Many of the applicants are Moto2 teams looking to step up in class. It is unknown how many teams or riders MotoGP is looking to accept for the new season.

From here, the teams have three weeks to submit comprehensive plans for their 2012 entry into the competition. Officials will then review these detailed reports and either accept or reject the teams - or possibly mark them as "pending" until further details are cleared up. Once accepted, teams will then have a further three weeks to put together the funds for entry into the series.

The 2012 season is shaping up to be a game-changer in more ways than one. MotoGP has previously announced that it will be bumping up the allowed engine displacement from 800cc to 1000cc, which should make for faster racing.