U.S. National Team To Be Selected This Week
Chaparral Motorsports
|
April 20, 2011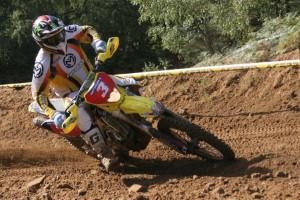 The International Six Days Enduro (ISDE) is coming up in August, and officials for the U.S. National Team will be announcing the final roster for the 28-man team this week.

Headlining this group will be the six-rider U.S. Trophy Team, generally considered to be the cream of the crop. An additional four riders will be named to the U.S. Junior Trophy Team, which is only open to those under the age of 23. Three more riders will be representing the U.S. for the Women's World Cup.

The remaining riders will be comprised of five three-man teams, bringing the total up to 28. The number is down from last year's 34 riders, due to constraints imposed by FIM, the governing body behind the ISDE. FIM apparently did not want to deal with as many riders this year, and cut all teams down to just 28 representatives.

Another change is the selection process for the riders. Typically, the AMA and officials for the National Team hold two-day qualifying series for riders looking to make the team. However, because the competition is being held earlier this year, the officials decided to instead use the recent rounds three and four of the National Enduro Series to determine the top riders. A reported fifty-eight riders rode in the series after signing letters of intent declaring their willingness to race for the national team.

The selection committee is expected to make the roster official later this week.