Yoshimura Introduces New Exhausts
Chaparral Motorsports
|
April 14, 2011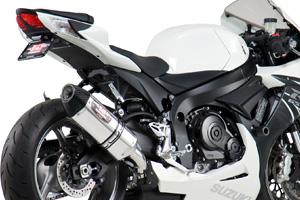 Yoshimura R&D, a performance motorcycle parts company, has announced the release of two new exhaust modifications for street bikes: the R-77 and RS-3.

The R-77, built for the Suzuki GSX-R600 and Kawasaki ZX-10R, is a racing-inspired exhaust pipe designed to increase performance. This motorcycle accessory was developed with the input of pro racers Tommy Hayden and Blake Young, so riders know they're getting a quality part. Shaped like a trapezoid, the exhaust allows for a large volume of packing material, giving riders a boost in power. Perhaps best of all, it easily slips on over the current exhaust, so there's no need for a complex installation.

The exhaust is available in stainless steel or with parts of the exhaust made from carbon fiber. The stainless steal model retails for $459, though one made of carbon fiber goes for $629.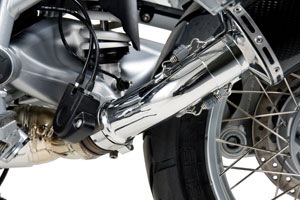 Meanwhile, the RS-3 is a slightly cheaper alternative for those with a BMW R 1200 GS. The stainless steel RS-3 is priced at $389, while the carbon fiber version retails for $509. Like the R-77, this exhaust is designed to increase performance, though it's not as "exotic" looking as some of the other options from Yoshimura.

Whichever option riders go with, it's important to note that both versions are compliant with EPA noise regulations, so there's no need to worry about getting ticketed.