Craftsman Tools To Air Online Motorcycle Miniseries
Chaparral Motorsports
|
April 12, 2011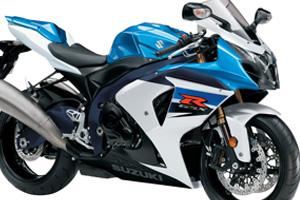 Craftsman Tools has announced that it will be producing an online show focusing on the ins and outs of the motorcycle industry, with the first show scheduled to air Friday, April 8th at 7 p.m.


Famed motorcycle designer Erik Buell is the guest for the first show, which will be simulcast on both the Craftsman official website and Facebook page. Buell will be showing off his brand-new, highly-anticipated EBR 1190RS sport bike on the show. Pro racer Geoff May will also be in the studio to discuss the new bike and Buell's legacy in the business.


The second show, slated to be broadcast one week later on April 15th, is entitled "Daytona Life" and will take a look at what it's like to race on one of the grandest stages in motorsports. Mark Junge of the Vesrah Suzuki Racing team will be on hand with members of his crew to demonstrate what a typical pit stop is like and discuss the strategies that professional race teams use on the track.


After a two-week hiatus, the third and final show will be broadcast on April 29th. This edition, called "The Engine Room," will probably be the one that gearheads who love working on their custom motorcycle will want to tune in for. Professional racing engineers Ammar Bazzaz and Tim Calhoun will be visiting the studio to discuss some of the latest advancements in engine technology and the ways that viewers at home can increase the power on their own bikes.