Yamaha To Sponsor AMA Adventure Riding Series
Chaparral Motorsports
|
April 8, 2011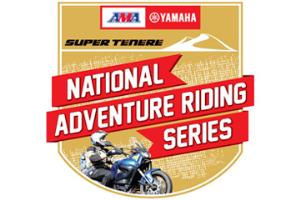 Yamaha has been announced as the official sponsor of this season's AMA Adventure Riding Series, with the events now officially being titled the "AMA Yamaha Super Ténéré Adventure Riding Series."

Unlike many of the races that AMA sponsors in various riding styles, the Adventure Riding Series aims for more of a fun weekend than a competitive one. With more than 20 stops around the country, these two-day weekend events feature organized rides on some of the best off-road trails that the U.S. has to offer. There are also plenty of non-riding events for the family, like bonfires, cookouts and giveaways.

"Adventure-touring continues to explode in terms of popularity, and we're psyched that Yamaha has chosen to partner with the country's premier adventure-touring series as a way to show off the company's new Super Ténéré motorcycle, and show support of the segment, and its enthusiastic riders," said AMA President and CEO Rob Dingman. Dingman added that fans can expect the rides this year to be a step up in quality thanks to the manufacturer's involvement.

The sponsorship is also great news for anyone who already owns a Yamaha Super Ténéré, as they'll enjoy a 25 percent discount on all one- or two-day series rides as part of the program.