Stoner-Rossi Crash To Be Discussed At Estoril
Chaparral Motorsports
|
April 7, 2011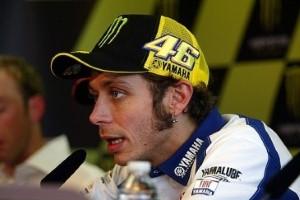 After this weekend's MotoGP race in Jerez, Spain, much of the talk isn't centered around eventual winner Jorge Lorenzo, but instead the nasty crash that occurred between top riders Valentino Rossi and Casey Stoner.

Stoner, who won the first race of the year, was riding in second place on the eighth lap when Rossi attempted to overtake him. Unfotunately, Rossi mistimed his move and instead crashed clean into Stoner, knocking both riders to the side.

Crashes happen all the time in racing, and normally it wouldn't be a big controversy. Yet what happened afterwards will be a point of discussion for weeks to come. Many of the cornerworkers, who are in place to help riders after a crash, immediately went over to Rossi and helped him up. Only one deigned to help Stoner. Rossi eventually got back on the track and raced his way back to fifth place, but Stoner did not finish and ended up with zero points. Rossi did go over to Stoner after the race and apologize for his actions, which Stoner appears to have accepted.

"I don't blame Rossi for the mistake - racing incidents happen," Stoner told Cycle News. "Losing his talent in the corner was a mistake. For me, the worst was the way the marshals helped him get going again, but didn't help me. It's completely unfair ... but riders up against Rossi have to learn to deal with this."

To address the issue, MotoGP has announced that a meeting will take place on the eve of the April 29th race in Estoril, Portugal. The incident will be reviewed so that all parties can hear the explanation given for the discrepancy by race officials.