Zero Introduces XU Street Bike With Swappable Power Pack
Chaparral Motorsports
|
March 3, 2011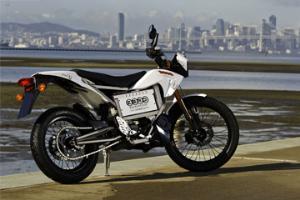 Electric motorcycle manufacturer Zero Motorcycles recently gave its entire lineup an overhaul, but the company isn't stopping there. The Zero XU is the manufacturer's brand-new fifth model and is designed for street bike enthusiasts who want to get away from gas-powered motorcycles.

The new XU is based off of the architecture for the existing Zero X, but adds quite a few improvements, like a road-tuned suspension and brand-new street motorcycle tires.

Perhaps the best change is the addition of a removable power pack, which the company believes solves the problem of apartment dwellers without access to street-level charging. The power packs can be charged inside a house and then easily slotted into the bike. Using two fully charged power packs, drivers can always have a spare in case they run out of range or have one for home and one for work.

"We're excited to announce our fifth model for 2011. The Zero XU is ideal for those living and working in a city," says Gene Banman, CEO of Zero Motorcycles. "With no shifting, quiet operation, comfortable ergonomics and optional onboard storage, riders of all experience levels are able to focus on simply enjoying the ride. Add to that the ability to remove the power pack and the Zero XU becomes the ultimate urban crosser."

The bike will start at $8,000, and buyers can qualify for a federal tax credit if they purchase a second power pack.