Kansas Motorcyclists Can Legally Run Red Lights
Chaparral Motorsports
|
February 24, 2011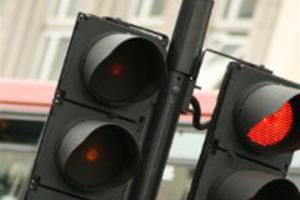 The Kansas House recently passed a bill called "Dead Red" that would allow motorcyclists to drive through red lights. However, riders have will have to wait a reasonable amount of time before running the light, according to Fox News.

Several bikers, who are members of "A Brotherhood Against Totalitarian Enactments", testified that their motorcycles were too light and small for traffic light sensors to recognize their presence, which causes the light to switch from red to green. They also told officials that motorcyclists would be forced to debate whether or not they should wait out the long light or take a chance of receiving a ticket, the news source reported.

"Cars and trucks have no problem with it, but motorcycles have always been an issue," Crawford County Sheriff's Deputy Bob Peters, told Fox 14. "You may be on a section or roadway where you may wait for five minutes and there may not be other traffic along to trigger the sensor."

The House passed the bill as part of a broader road safety package. The bill will also impact bicycle riders who have claimed they suffer from the same problem.