Chris Vermeulen Announces He Won't Participate In Phillip Island
Chaparral Motorsports
|
February 22, 2011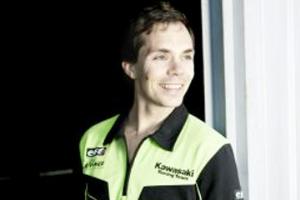 Chris Vermeulen recently announced on his Twitter account that he will not be able to ride at Phillip Island due to having major surgery on his right knee about six months ago, according to Cycle News.

He decided to withdraw from the World Superbike season-opener because he believes participating could damage his knee further.

"We decided as a team that the best thing was not race or test here at Phillip Island," Vermeulen said. "It is unfortunate because it is my home round and I have gone through such a long recovery already. It would have been nice to start off the season fit and strong but we did not want to risk any further damage to my knee. Just as importantly, I am not fit enough to compete at the top level yet so it is better to not ride at the moment."

Vermeulen hurt his knee last year during Philip Island's opening round by crashing into a tire wall. Then, in July he had an accident at Brno, which called for a total reconstruction of his knee. Although he received rehabilitation, he is still not able to extend his joint fully, thus causing him to drop out of the competition.