Ducati Debuting Motorcycles With VIP Parties
Chaparral Motorsports
|
February 18, 2011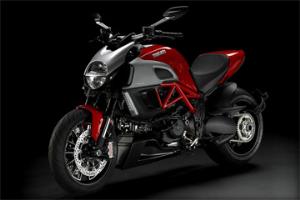 Ducati is debuting its new Diavel motorcycle in style, by hosting a number of exclusive parties across the country.

According to BizBash, the latest kick-off event took place in Miami, although the Diavel has previously debuted at similar parties in Los Angles and New York. More cities are expected to be added soon.

The Italian motorcycle manufacturer packed more than 500 guests into the Grand Central club in downtown Miami for an all-night bash. The new Diavel was prominently displayed inside the club, along with eight of Ducati's other 2011 motorcycles.

"This motorcycle is especially geared toward the Miami lifestyle," Ducati North America brand manager Arrick Maurice told the news source. "We do well in warmer markets."

How does one score an invite to one of these parties? The news source reports that many of the guests were members of local Ducati motorcycle clubs. These guests received a special VIP treatment that allowed them to enter along a red carpet, pose with Ducati's "angels" (models decked out in red and black) and sample fine imported Italian wines.

The Diavel is now available for purchase at a price of $17,000, or $20,000 for the special edition Diavel Carbon.