Thad Duvall Wins The East Hare Scrambles Opener
Chaparral Motorsports
|
February 16, 2011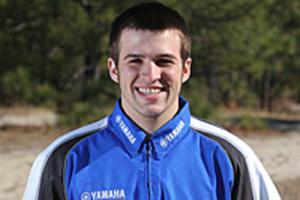 Held in Perry, Georgia, the American Motocross Association East National Hare Scrambles series was recently won by Thad Duvall, who defeated riders Steward Baylor Jr. and Russell Bobbitt.

After racing for 70 miles Duvall beat out Baylor Jr. by just a few seconds in a muddy sprint to the finish line.

"I didn't get the greatest start," DuVall told Cycle News. "I think I was fourth and I just tried to run my own race and save myself for the last hour. I put my head down on that last lap and tried to stay ahead of Baylor and Bobbitt."

The racing course was a combination of fields, including fire roads and tight woods. There were also a number of mud bogs on the course which caused some bikes to get stuck.

Bobbitt claimed that he was trying to ride as much as he can in order to practice for the nationals which will be held later this year. Paul Whibley finished in fourth place riding an Obermyer/AM Pro Yamaha and Mark Lafferty finished in fifth on his Husaberg.