Oregon Looks To Repeal Helmet Law
Chaparral Motorsports
|
February 15, 2011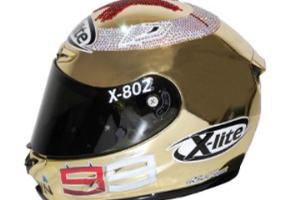 An Oregon lawmaker has introduced a bill that would scale back the state's mandatory motorcycle helmet requirement, a move that has become increasingly popular in recent years.

According to the Governor Highway Safety Association, 29 states that previously had mandatory helmet laws have since repealed them. Oregon is currently one of 20 states that require helmets for all riders.

The new measure, introduced by Representative Andy Olson, would change the law to only apply to riders under the age of 21. According to the Albany Democrat-Herald, 20 lawmakers have already pledged their support for the new bill.

Numerous studies have shown that helmets reduce fatalities in crashes, and a recent study debunked a long-standing myth that they can contribute to spinal injuries. Olson defended the proposed change by arguing that removing the helmet will allow riders to hear better and see more.

Mel Yeager, secretary-treasurer of BikePAC in Oregon, told the news source that many of the riders he knows would still choose to use motorcycle helmets even if the new law is passed.

"They, however, support wholeheartedly the right to choose for those who want to ride without a helmet," he said.