Study: Helmets Don't Hurt Spine
Chaparral Motorsports
|
February 11, 2011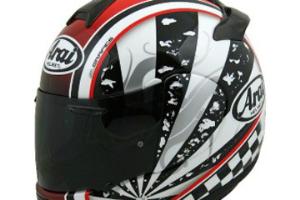 A new study has debunked the popular myth that motorcycle helmets can actually cause damage to the spine, with the study authors calling for lawmakers to reexamine mandatory helmet laws.

It's well proven that helmets prevent brain injuries in crashes, but a study from more than two decades ago supposedly proved that headgear actually contributed to spinal injuries. In some cases, lobbyists have used this study to overturn mandatory helmet laws in parts of the country.

But the new report, published in the Journal of the American College of Surgeons, reveals that the data from the previous study was faulty. Researchers found that riders wearing helmets were actually 22 percent less likely to suffer cervical spine injuries, which typically lead to paralysis. The data was compiled using the National Trauma Databank, examining 40,000 motorcycle crashes from 2002 to 2006.

"Using this new evidence, legislators should revisit the need for mandatory helmet laws," said the study's lead author, Adil Haider of Johns Hopkins University. "There is no doubt that helmets save lives and reduce head injury. And now we know they are also associated with a decreased risk of cervical spine injury."

In addition to the spinal findings, the study confirmed previous evidence of helmets' role in the reduction of brain injuries (65 percent less likely) and death (37 percent less likely).