Zero Announces Complete Electric Overhaul
Chaparral Motorsports
|
February 9, 2011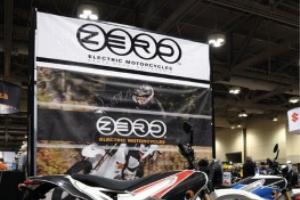 Zero Motorcycles, which has come to prominence as one of the top electric motorcycle manufacturers in the world, has announced a complete overhaul to its existing lineup, with five new models scheduled to hit stores in 2011.

The four core Zero models - the S, DS, MX and X - are all getting a redesign that include significant boosts to their range and acceleration, in addition to new ports designed to work with public charging stations. That port is also expected to reduce charging time by 50 percent.

"This is kind of a relaunch of the company," Zero vice president of marketing Scot Harden told the New York Times. "Our 2010 product left a lot to be desired in terms of the actual componentry - fit, finish and detail - in terms of meeting full motorcycle standards. If we wanted to be a real motorcycle company, we had to change a whole lot of things that went into building the bikes."

In addition, the company plans to announce a fifth model later this month, which will be an all-new bike rather than an update to an existing one.