Progressive's International Motorcycle Show Continues With Chicago Bash
Chaparral Motorsports
|
February 9, 2011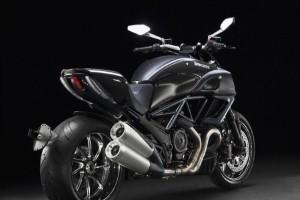 Progressive's International Motorcycle Show is continuing its nationwide tour this weekend with a stop in Chicago that promises to be one of the biggest shows yet.

The highlight of the Chicago outing could be an appearance by country music superstar Billy Ray Cyrus, who describes himself as an avid motorcyclists. Cyrus will be making an appearance on the second day of the show, Saturday, February 12th, signing autographs and chatting with fans.

The rest of the weekend is packed with plenty of other fun events, such as the Team No Limit Stunt Show. Additionally, all the latest models will be available for riders to check out, including the new Harley-Davidson Blackline, Ducati Diavel and more. ATV fans won't be disappointed either, as models like the Can-Am Spyder Hybrid Concept will also be displayed.

If that wasn't enough, the event offers a truly unique, one-of-a-kind opportunity. It's true, motorcycle fans: Flo, the annoyingly cheerful lady from the Progressive commercials, will be on hand for photo opportunities, even serving as host of the "Open Road Experience."

Tickets are $15 for adults and and $6 for kids up to 11, with children under 5 admitted free. The International Motorcycle Show will continue with shows in Greenville, South Carolina, on February 25th and Daytona, Florida, on March 9th.