Harley-Davidson Fat Boy Brings The "Fattitude"
Chaparral Motorsports
|
February 9, 2011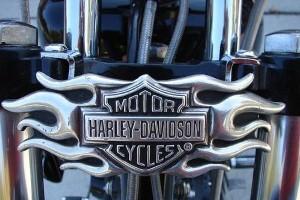 One of the things that makes the motorcycle community great is the wide diversity of preferences in different bikes and styles. Some bikers swear by nimble and agile rides while others prefer the power and authority that comes with large, rumbling cruisers.

Those who identify more with the latter will definitely want to check out the Harley-Davidson Fat Boy. From the name alone, riders should know that this isn't a bike that you'll be taking to the the track or leaning around city corners. No, the Fat Boy is made for the open road, and it's likely that everyone will hear you coming from a mile away.

While Ultimate Motorcycling doesn't care for the name, it does admit that the Fat Boy is a "stunningly good boulevard cruiser." The bike features a huge 17-inch 140 front tire that seems right at home with the "Fattitude" that Harley advertises. It's powered by a 1584cc V-Twin engine with Electronic Sequential Port Fuel Injection.

Although riders can debate stats and performance all day, ergonomics are an important aspect of cruisers that can be a bit hard to quantify. Fortunately, the news source is enthusiastic about this aspect of the bike, calling the placement of all the gauges and lights "pure genius."