Motorcycle Insurance Buyer's Guide
Chaparral Motorsports
|
January 31, 2011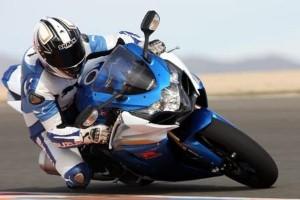 Motorcycles offer riders all the fun and freedom they can handle, but this comes at a price. It's no secret among members of the motorcycle community that their hobby is a dangerous one, and getting in an accident can lead to a lot of damage to bikes and riders alike. That's why it's extremely important for all riders, from beginners to veterans, to protect themselves with motorcycle insurance.

Even if you don't feel insurance is particularly necessary, it's required by law, and this is one place where "The Man" might actually have a point. Besides, in most states, proof of motorcycle insurance is necessary to even buy a bike.

Once a rider has settled on purchasing motorcycle insurance, they'll likely be overwhelmed by the vast array of options available to them. This guide will break down what each coverage means and provide some tips for getting the best possible rate.

If money is no object, than the choice is easy. Spring for full collision and comprehensive coverage. These plans will completely repair your bike in any accident, whether it's your fault or not, even if it is totaled. In addition, it also provides for a number of other scenarios, such as if your motorcycle is stolen or damaged in a flood or fire. This type of coverage certainly costs a pretty penny, but you'll be able to ride without fear of what will happen if you get into an accident.

Yet the vast majority of riders won't want to shell out the dough to cover a plan like that. That's why all insurance companies break their plans down into separate areas of coverage. As a rider eliminates coverage, the price they pay will get smaller and smaller.

The very bare minimum when it comes to motorcycle coverage is property and bodily injury liability. This is the type of coverage that's required by law. Basically, if you're in an accident and it's your fault, this coverage will pay for the other person's property damage and medical expenses. However, it won't pay for any of your own, which is why most riders choose to give themselves more inclusive forms of protection.

And if the accident is the other person's fault? Then you're at the mercy of their insurance policy. Sure, you're doing the responsible thing and following the law to provide coverage for the other person in the event of an accident, but many people skip out on insurance. If this happens, you're pretty much screwed - unless you purchase uninsured motorist coverage. This policy covers you in the case that the other driver doesn't have insurance. It's basically a safety net in case the worse were to happen.

Another smart policy to invest in is guest passenger liability coverage. While automobile insurance will protect you and any other person in the car with you, the same is not true of motorcycle insurance. If you ever plan on riding with someone on the same bike, this is a must-have policy. You don't want to be on the hook for the medical expenses of your friend or wife.

One totally optional but useful add-on is roadside assistance. Here's a policy that could prove to be invaluable to cruisers and road warriors who log tons of miles on their machine. If you break down on the side of the road, this policy provides you with a tow. Many policies will even cover some nominal repairs to the bike. Some warranties and memberships in motorcycle or auto clubs also come with roadside assistance, so make sure you don't already have this coverage from another source before purchasing.

It's also a pretty good idea to invest in some form of collision coverage that will repair your own bike. This keeps you insured if the accident is your fault or neither party's fault. Riders who have bought motorcycle accessories for their bike should keep in mind that they'll have to add extra coverage in order to insure these as well.

Don't go crazy here and overinsure, especially if the bike in question isn't brand-new or expensive. Remember, you'll never get more than the market value of the bike. Taking out an expensive policy for an old beater isn't useful at all.

Okay, so now you've got a rough idea of the many different policies and coverages that insurance companies offer. So how to best go about getting the best price?

For starters, the main rule that applies for pretty much all buying experiences apply here: shop around. There are a ton of insurance companies out there and they all offer policies of varying degrees and price. Most bikers have probably seen commercials for big-name companies like GEICO, All State, State Farm and Progressive, but there are plenty of regional and local companies that offer motorcycle insurance as well. Some of these companies will even match the price of competitors, so set aside some time and get as many quotes as possible before making a decision.

A good place to start might be the company that provides your auto insurance. Many providers will offer a discount on motorcycle insurance if its bundled with auto coverage as well. Still, even companies which don't provide a discount shouldn't necessarily be crossed off of the list. It's just one factor to consider in determining the overall price.

Similar to auto insurance, factors like age and where you live factor into the price of coverage. Areas with a high crime rate will drive up the cost of any policy that protects against theft, for example. And less-experienced riders will be paying much more than experienced ones.

Fortunately, there are a few things that riders can do to allay the insurance company's fears. One thing that's easy to do is to provide proof of a plan for storing the bike. Let the company know that you plan on keeping the bike in a garage or other safe place. Purchasing an add-on like an alarm can also help here. For young drivers, it might be beneficial to enroll in a safety course at the DMV. Once completed, showing the proof to the insurance company should get a discount as well.

Another area where riders can score discounts is if they're a member of the American Motorcycle Association, Harley Owners Group or a similar approved club. If you've resisted joining in the past, it might be cost-effective to do so in this case.

Finally, keep in mind that the model of bike is one of the more important factors in determining insurance premiums. Just like a new Ferrari will send a driver's rates through the roof, a more expensive ride means more expensive coverage.

With these tips in mind and a little legwork, riders can search for the absolute best deal that provides them the coverage they want at a price they can afford.