BMW Team Avoids Bad Weather, Tests In Australia
Chaparral Motorsports
|
January 31, 2011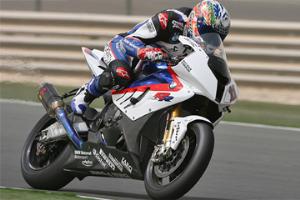 The vast majority of the World Superbike Field is currently sitting trackside in Portimao, Portugal, waiting for some inclement weather to pass so that they can get in some testing on the Portimao Circuit. But while those riders are dealing with slick tracks and iffy conditions over their three-day testing period, BMW Motorrad Motorsport were taking advantage of the balmy weather Down Under.

While other teams were in Portimao for the official test, the Motorrad Motorsport team opted to head down to sunny Australia, currently in the midst of summer. Troy Corser, an Australian native, and his teammate Leon Haslam had the track at Eastern Creek to themselves as they prepped for the first World Superbike race on February 27th at Phillip Island in Australia.

If the results from this test were any indication, Corser and Haslam will be a force to be reckoned with. Corser set an unofficial track record with a lap time of 1:29.5, besting a 1996 record held by Alex Criville by less than a second.

Haslam, meanwhile, worked on fine-tuning some of the electronics and settings to accommodate his riding style. The rider said he is still getting used to his new BMW after making the switch from a Suzuki team earlier this year.