Harley Mitigates Losses, Excites Investors
Chaparral Motorsports
|
January 25, 2011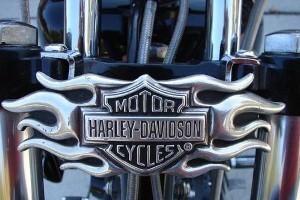 Harley Davidson diehards who were worried about their favorite brand in the midst of the economic recession can rest easy, as the company has announced better-than-expected sales results, leading investors to jump aboard the once-troubled company.

At first glance, the numbers might not appear to be great news for the company. Worldwide sales were down 1 percent in the fourth quarter and an additional 8.5 percent overall for 2010. But on Wall Street, it's all about beating expectations - and expectations were far lower.

Reuters reports that many analysts expected the company to post losses of about 30 cents per share, but the damage was much smaller at only 18 percent a share. That news renewed investor confidence in the manufacturer, sending the shares soaring to the highest point in two-and-a-half years.

CEO Keith Wandell attributed the company's recent turnaround to a combination of cost cutting and streamlining the company's focus.

"We have made strong progress at transforming our business to be leaner, more agile and even more effective at delivering great products and customer experiences," he said in a statement.

This "back-to-basics" mentality can be seen in much of the company's new product line, like the Blackline, a stripped-down cruiser that recently debuted to positive press.