American Takes Dakar Stage
Chaparral Motorsports
|
January 12, 2011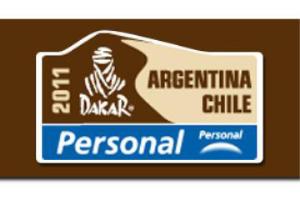 America hasn't had a strong showing at this year's Dakar rally, as much of the race has been dominated by Spaniard Marc Coma and Frenchman Cyril Despres. But the U.S. got a small victory today when American Jonah Street was able to take home the fastest time in the ninth stage of the rally.

Street has had several problems plauge his Yamaha throughout the race, so grabbing the victory was a bit of a surprise for the rider.

"Today we didn't have any bike problems, everything went really smooth, so I'm happy. It's awesome," he told Cycle News. "You know what? We've been capable of it all rally, it just hasn't fallen into our plate. It's awesome, totally awesome. It's what we come here to do, to do the best we can and first is the best you can do, so to win a stage pretty special."

Street was able to recover from a scary moment while navigating some sand dunes, where he flipped over his handlebars and landed on his back. Still, the American was able to get back on the bike and even pass several more riders to claim victory.

Despite the win, Street is still a long way from Coma, the current leader. The American sits in 14th place overall in the standings. His countrymate, Quinn Cody, is faring a little better in 8th place overall, although he finished 22nd in the most recent race.