California Police Department Adopts Electric Bikes
Chaparral Motorsports
|
January 7, 2011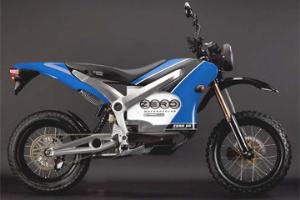 The Scotts Valley Police Department in California has become the first law enforcement agency in the state to take delivery of Zero's new electric DS motorcycles, and they're putting them into action right away.

Electric motorcycles are becoming an increasingly popular tool for police departments. Their limited range isn't too big of a problem, since most departments only have a small radius to cover in their patrols. They also reduce fuel costs and other expenses, easing stress on taxpayers. Mechanically, their small frame and near-silent engine makes them stealthy and maneuverable.

"We are excited to be the first police department in California to receive an electric Zero motorcycle because it will allow our officers to patrol more places, more often," said John Hohmann, a lieutenant with the Scotts Valley Police.

The partnership is also a welcome one for electric bike developer Zero, which gains the benefit of increased exposure for their vehicle. According to the Wall Street Journal, customers typically see police vehicles as tough, durable and reliable, an image that Zero certainly wants to embrace. The company will also be able to take feedback from the officers and use it to further develop the bike and address any flaws.

"We hope this opportunity serves as the touchstone for other law enforcement agencies to see the benefits electric motorcycles have when it comes to community patrols and traffic enforcement," said Jay Freidland, vice president of sustainability for the company.