Triton And Tempest Make Great His And Her Jackets
Chaparral Motorsports
|
December 28, 2010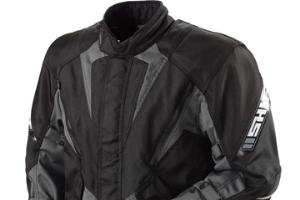 There are plenty of motorcycle jackets and accessories on the market for men, but many companies forget about the female demographic when designing their products. Fortunately, Shift Racing doesn't fall into this category.

Shift recently unveiled a new pair of motorcycle jackets that will keep couples who ride looking great while also protecting them from harm. The [mageProductLink sku="70114-001-003" title=""]Shift Triton (men's)[/mageProductLink] and [mageProductLink sku="70113-001-002" title=""]Shift Tempest (women's)[/mageProductLink] jackets cater to the individual style of each gender while still offering comfort and protection.

The Triton has plenty of armor inserts in the arms, shoulders, chest and back to protect in case of a fall, and there are even additional pockets for riders to add extra durability. The exterior of the jacket is completely waterproof and there's also an inside liner that zips out for drier conditions. Although it comes in sleek black, the edges feature reflective surfaces to keep riders visible at night.

The Tempest offers many of the same features, but also focuses on comfort and fashion. Through the use of loops, the jacket can be connected to a belt loop for a snug fit, and areas like the wrist and neck are infinitely adjustable so as to conform comfortably.