MotoGP Charity Auction Closes Out Carole Nash Motorcycle Live
Chaparral Motorsports
|
December 6, 2010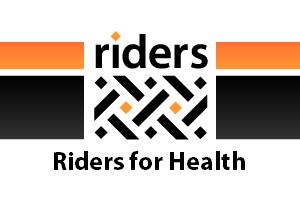 The Carole Nash Motorcycle Live show in Birmingham, UK, came to a close with a charity auction that featured motorcycle memorabilia from some of the top names in MotoGP.

Proceeds from the auction went to Riders for Health, an organization that donates motorcycles to health workers in rural African communities. The bikes give the workers reliable transportation in areas that may not have fully-constructed roads or public options.

Highlights of the auction block included a motorcycle helmet signed by champion Jorge Lorenzo and a painted canvas bearing the signatures of Casey Stoner, Dani Pedrosa, Valentino Rossi and Lorenzo. The item that raised the most money was a Tissot watch that was signed by nearly every racer in MotoGP.

In all, the event raised more than £5,000 ($7,859) for the charity. The auction marked the end of the multi-day spectacle that saw various manufacturers showing off their newest creations to the UK motorcycle community.

"The auction worked really well for the charity and I want to thank everybody, from the racers to the fans, for their support," said Riders for Health ambassador Randy Mamola. "This has been a perfect end to a great, great event."