Stocking Stuffers For Bike Riders
Chaparral Motorsports
|
December 1, 2010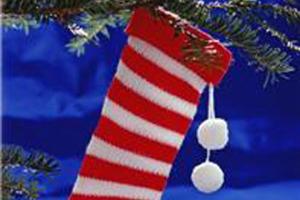 Those who have ever bought gifts for a biker know that many motorcycle accessories can cost a pretty penny. In fact, finding a few affordable gifts for a stocking stuffer can be a bit tricky. Fortunately, shoppers have a number of easy options that riders in their life are sure to love.

Riders with motorcycle jackets often customize their apparel with patches, and these can be a cheap and easy gift. Every biker has different taste in what they want on their jacket, but nearly all will appreciate the Ride Patch from GMan Industries. These patches depict various regions around the world, including, the U.S., Europe and Canada. Riders can use a sharpie to color in the regions that they've visited while on their bike for a cool patch that they can display to friends and fellow bikers.

Every rider needs a pair of shades to keep the dirt and dust out of their eyes while on longer journeys. Fortunately, $120 Oakleys aren't the only option that gift-givers have. Instead, try the $20 Maxx HD Foam sunglasses, which are focused on providing the best visual quality by increasing contrast and filtering light. They also come with a comfortable foam frame for longer rides. They might not be the most stylish gift available, but for a great function-oriented stocking stuffer, they're tough to beat.