Harley Sending Bikes Over Baghdad
Chaparral Motorsports
|
November 24, 2010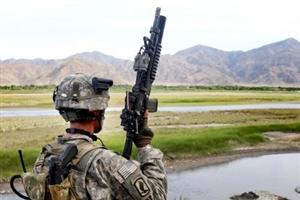 Harley Davidson has stepped up its military appreciation efforts as of late, with the company proclaiming "Military Appreciation Month" at all Harley dealers with special offers for veterans and active soldiers. Now, the manufacturer is looking to get those stationed overseas in on the fun too.

The company is teaming up with Bikes Over Baghdad, an organization dedicated to entertaining the troops through action-packed performances. The shows mix a variety of bike racing and stunts into one event, including motorized and BMX demonstrations.

Harley will sponsor the next tour, which will visit seven bases throughout Kuwait and Afghanistan over a period of 11 days in the beginning of December. In addition to the shows, the company plans on giving away free motorcycle apparel and gear as a "thank you" to the men and women who serve in the military. One service member will even win a brand-new 2011 XR1200X.

"Harley-Davidson shares a deep sense of freedom and patriotism with the U.S. Armed Forces, and we are grateful for their many sacrifices, dedication and hard work," said Mike McCann, director of core customer marketing at Harley-Davidson. "We have a long-standing relationship with the U.S. Military, and teaming up with Bikes Over Baghdad is a great way to show our appreciation. We are honored and excited to be part of this tour."